Business Security Services in Washington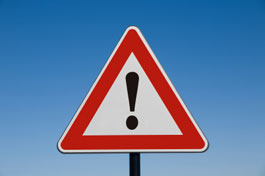 Your business is in danger—danger from employee theft, shoplifting, vandalism, break-ins and more. Business security services from ESI Security can deter and detect:
Old-Fashion Quality
Chances are your business and your job is amongst the most important things in your life. So when you hire a Washington business security company to protect your company, you expect things to be done right at a fair value. That's why at ESI Security we treat your business security services as if they were our own.
We start with a comprehensive analysis of your security needs and objectives. Our eagle eye and sharp listening skills combine to create a practical yet effective security solution for your business. We then use only the world's finest security products, carefully installed by certified security technicians with trade skills rivaling old world craftsman. We monitor and/or manage your security services from our central monitoring center and we complete the picture by offering you maintenance and 24 hour service.
Of course we offer complete security services for Washington businesses including security systems, access control systems, security camera surveillance systems and comprehensive lock and safe services.
Our service is not only affordable, it's often less expensive than others offering less quality. So you don't have to make a hard choice between protecting your business and preserving your budget. With ESI Security, you can do both.
Tell us how we can help you.
Security Systems
Business security systems deter and detect unauthorized entry, theft vandalism and employee theft. They alert you and the local authorities in the event of an alarm. With ESI Security business security solutions you get:
Outdoor protection, including gate, fence and security camera surveillance systems
Perimeter protection, including all doors, moveable windows, glass break detection, vents, hatches, skylights, etc
Interior protection including motion sensors
Complete lock and safe services
Monitored alarm systems
Integrated security systems and services
Lock Work, Safes and Keys
You can trust ESI Security for lock, key and safe work. Our skilled technicians bring world-class locksmith services to your Washington business.
We guarantee to arrive on time or the trip charge is FREE. Call (888) 241-7132.
Security Camera Surveillance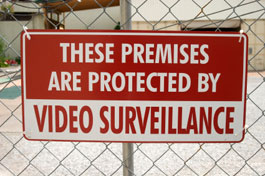 ESI Security is the only business security company in the state of Washington to offer you this exclusive clear picture guarantee: if a properly maintained security camera surveillance system designed and installed by us fails to provide a clear picture† of any incident within its field-of-view, we'll reimburse you the amount of your insurance deductible up to $500.
Sure, we can talk quality, affordability and customer testimonials with the best of them. When others though are asked about standing behind what they do, most turn around and run. That's why ESI Security is a great choice for your camera surveillance security camera system needs. We can handle any application, stand alone or networked, large or small. We work well with IP based systems and use only proven reliable products. We integrate our business security solutions better than Mike and Carol turned six kids into a family on the Brady Bunch.
Talk with ESI Security about your security camera surveillance system needs.
Business Access Control Systems
Even though we earned our reputation providing Washington businesses with the state's finest locksmith services, it's quite clear access control systems offer many advantages.
These systems restrict access to authorized personnel, both to your facility itself and to areas within the facility.
ESI Security can work with any technology for access control, everything from card based technologies to voice, retinal, print and combinations. We can tie multi-unit locations into one cohesive framework or maintain individual location identity. We can even manage and administer the system on your behalf. Learn how we do it by calling us at (888) 241-7132.
† System must be properly maintained. A service contract is recommended. Clear picture only guaranteed to the specifications of the camera system. Other exclusions may apply.