Smart Home Systems for Tacoma
We're excited about smart home (sometimes called "home automation") systems. These systems improve your quality of living and your security.
Connect home devices and appliances so they talk to each other and work together
Automate home functions
Control home functions from any web enabled device with broadband connection
Virtually anything using electricity can go on home network
ESI Security is pleased to offer Tacoma area residents smart home technology. Talk with us about your smart home automation needs.
Free Consultation
Most Tacoma area residents want to know if smart home automation is right for them. That's why ESI Security offers a free, no obligation in home demonstration. It's your chance to evaluate based upon your home and your lifestyle what's right for you. Call us toll free in Washington at (888) 241-7132 for your evaluation or complete our online contact form and our smart home automation specialist will contact you.
Complete Home Control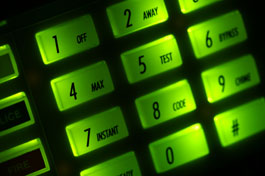 Control lighting, home security, home theater and entertainment, and regulate temperatures. Use your command center of any web enabled device to control your home.
Now many companies like to dabble with new technologies. With ESI Security, you can count on our nearly 20 years service improving homeowner safety and convenience. You can trust us to provide top quality from a family company.
Not only do we provide the best quality, we do it at rates many times lower than the other guys. That's because our broad base of home protection and convenience services allows use volume savings we pass through to you.
It's a unique way of doing business…one we think you'll find refreshing. Please take a minute to tell us how we can answer your smart home automation questions by calling ESI Security toll-free at (888) 241-7132.