Home Alarm Services & Systems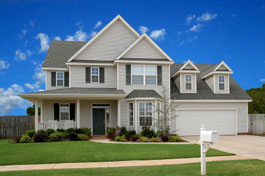 Your home is in jeopardy. Minute by minute, especially in a tough economy, your home can be an inviting target for those with dishonorable intentions. Home security services with ESI Security can help prevent that:
Do you want an alarm system and are tired of being told that it requires a 3 year contract? At ESI Security we work on and install alarm systems without requiring a contract. Please call us or fill out our privacy assured online form for more information.
Commitment to Quality
For many of us our home and family is the most precious thing we have. So when you look for security services for your Washington home, you expect them to work when needed. At ESI Security, we understand that. We never run your home through a pre-packaged, "one-size-fits-all" process, attempting to protect your home with whatever locks, security systems, security cameras and electronic home access control systems that are with the flavor of the moment. Yet with most Washington security services companies, that happens all the time.
We think there is a better way. We think your home should be examined by a highly trained security professional with a sharp eye, professional certifications and high ethical standards. That's why we designed our company from the ground up, selecting only the finest security professionals working in our state. And that's why we're Washington's security services company with the iron-clad promise: our systems and locks work as designed or we'll pay the first $500 of your insurance deductible.*
Security Systems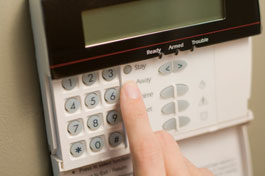 Home security systems from ESI Security work. They deter and detect unauthorized entry and alert you and the local authorities in the event of an alarm. ESI Security custom designs security systems to protect your home, its possessions and your family.
Outdoor protection, including gate, fence and security camera surveillance systems
Perimeter protection, including all doors, moveable windows, glass break detection, vents, hatches, skylights, etc
Interior protection including motion sensors
Complete lock and safe services
Monitored alarm systems
Tell us how ESI Security can protect your Washington home.
Lock Work and Keys
Every hour of every day ESI Security handles the lock and key needs of homes throughout Washington. Customers trust us for:
We guarantee to arrive on time or the trip charge is FREE. Call (888) 241-7132.
Security Camera Surveillance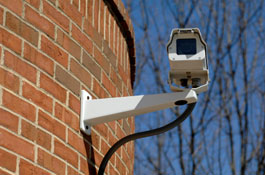 It's nice to consider home security camera surveillance systems. They allow you to see what's happening outside or inside your home, even when you aren't there. You can check what's happening from any web enabled device.
Many people like to use security cameras inside to monitor the baby's nursery or the living space of an elderly relative. ESI Security is well equipped to handle any home security camera surveillance need. Let us know how we can help you.
Home Access Control Systems
Sure, we earned our reputation providing Washington homeowners with the state's finest locks and locksmith services. And we're still noted for our quality and reliability. But in today's era, it makes economic sense to consider a home access control system.
These systems are as simple as they sound. In many instances a home owner uses a key fob or card to enter their home, eliminating the need for keys. Give a key fob or access card to the maid, landscaper or home services personnel. Your get a higher level of security and save on the long-term costs of securing access to your home. ESI Security can incorporate access control systems as part of your home security system or smart home system. Learn how we do it by calling us at (888) 241-7132.
Smart Home Systems
ESI Security can turn your home into a "smart home." These systems allow you to automatically automate home functions (heating, cooling, lighting,) and have remote control access to initiating many other home functions (turning on the hot tub, opening a door and more).
ESI Security is pioneers in providing smart home installations in Washington. Read more about how we do it or complete our privacy assured online form and we'll talk more about it.