Security Camera Surveillance Systems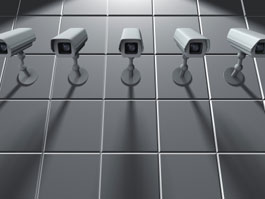 ESI Security is the only Tacoma area security camera surveillance company willing to guarantee how well their systems will work for you. Your properly maintained security camera system will provide a clear picture within its field of view as intended or we'll reimburse up to the first $500 of your loss.
Clear picture promise

– our camera surveillance systems are easy to view with vivid image clarity your grandmother would love

All technologies

– we work with all security camera technologies and applications, including web based applications

Remote view capability

– observe your system from any web enabled device from anywhere in the world with broadband access

Indoor and outdoor

– we excel at low light, outdoor and hard-to-install applications

Please complete our online form to arrange a free discussion about your situation.
Comprehensive Services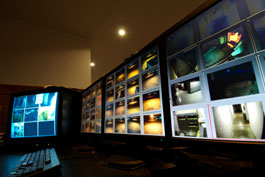 With security camera surveillance systems from ESI Security you get:
More choices

– we'll help you with the system design and supply you the right equipment – OR – we'll do the installation for you as well…all backed by the Tacoma area's finest testing, maintenance and repair services

Complete services

– ESI Security helps small and mid-size retail, service and industrial companies with all type applications…stand-alone, IP based, indoor, outdoor, low light, covert and more

Effective results

– slash employee theft, shoplifting, under-ringing, poor employee behaviors and more with effective deterrents that grow your bottom line

Current technologies

– from IP based systems to wireless, ESI Security has you covered
Affordable Value
You shouldn't have to compromise top quality for low price. At ESI Security you get the absolute best security camera system equipment without paying top dollar. In fact, our quality's the best in Tacoma and it's many times priced lower than the other guys.
Our family company has been serving our community nearly 20 years. We share our area's commitment of a hard day's work for a fair day's pay.
Learn how we can help your business with a security camera surveillance system by calling us toll free in Washington at (888) 241-7132.
Trusted Protection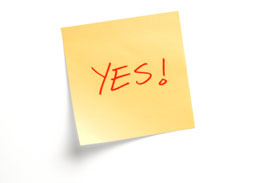 Area companies know they can trust ESI Security for effective protection. Now, competitive companies will show you lots of testimonials from happy customers (and we can too). But think about it for a minute. If all it took to stop crime, theft and vandalism from your business was security camera equipment, then no one would have the problem. You know things though to be a little different. The right equipment needs to be used in the right way. You need to use the system and set up exception reporting and analytics to understand what's happening. The right solution is more than just the right equipment.
That's where we come in. At ESI Security, we have the trusted expertise to help you with these issues. Our services and professional designs result in effective deterrents that work a long time for you. Talk with one of our Tacoma based security camera video specialists. Complete our privacy assured online form or call us toll-free from anywhere in Washington at (888) 241-7132